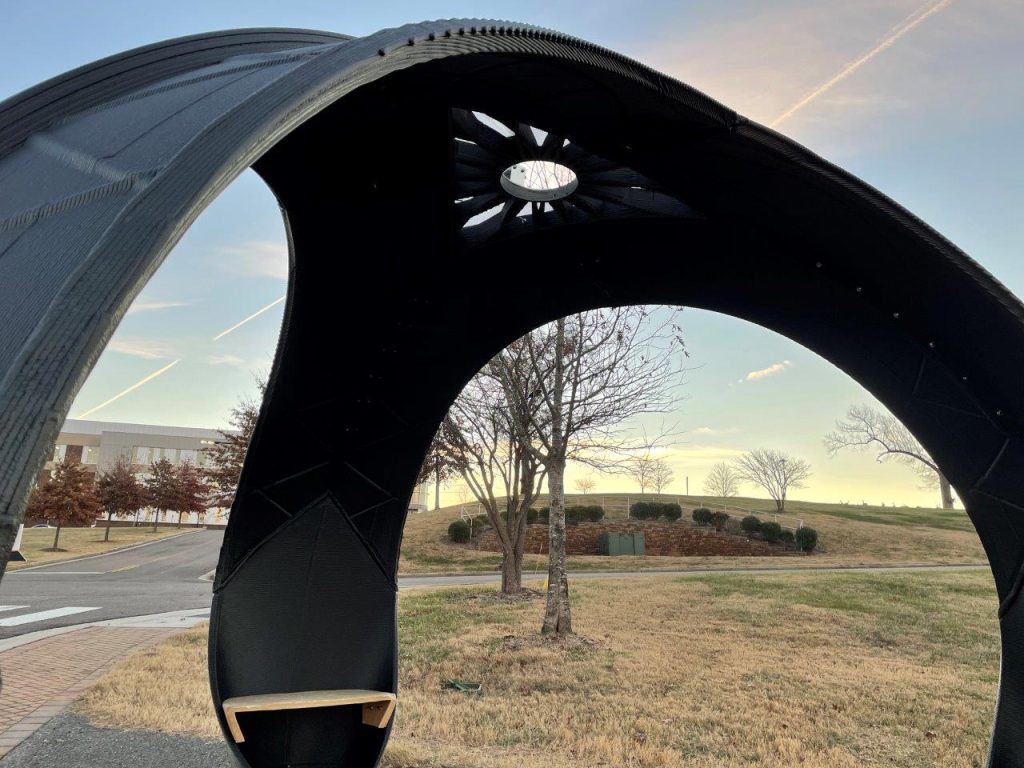 James Rose's studio 3D printed and build a pavilion at the University of Tennessee Research Park at Cherokee Farm with the assistance of industry partner Loci Robotics.
Students in Rose's studio unveiled plans for an outdoor leisure center for the 150-acre research park to be developed on the Tennessee River's banks a year ago. The Tennessee RiverLine collaborated on this project. It is currently in planning stages.
Rose is helping students from both the School of Architecture and the University of Georgia this semester with the design, 3D printing, installation, and maintenance of a pavilion on Cherokee Farm. The pavilion is named after Trillium, a native plant. (Trillium tennesseense).
The pavilion is a three-lobed 3D-printed structural dome inspired by the trillium plant's double curved surfaces and radial geometries of 60 and 120 degrees. The pavilion's design provides seating and shade and will serve as an eye-catching new landmark for the research site.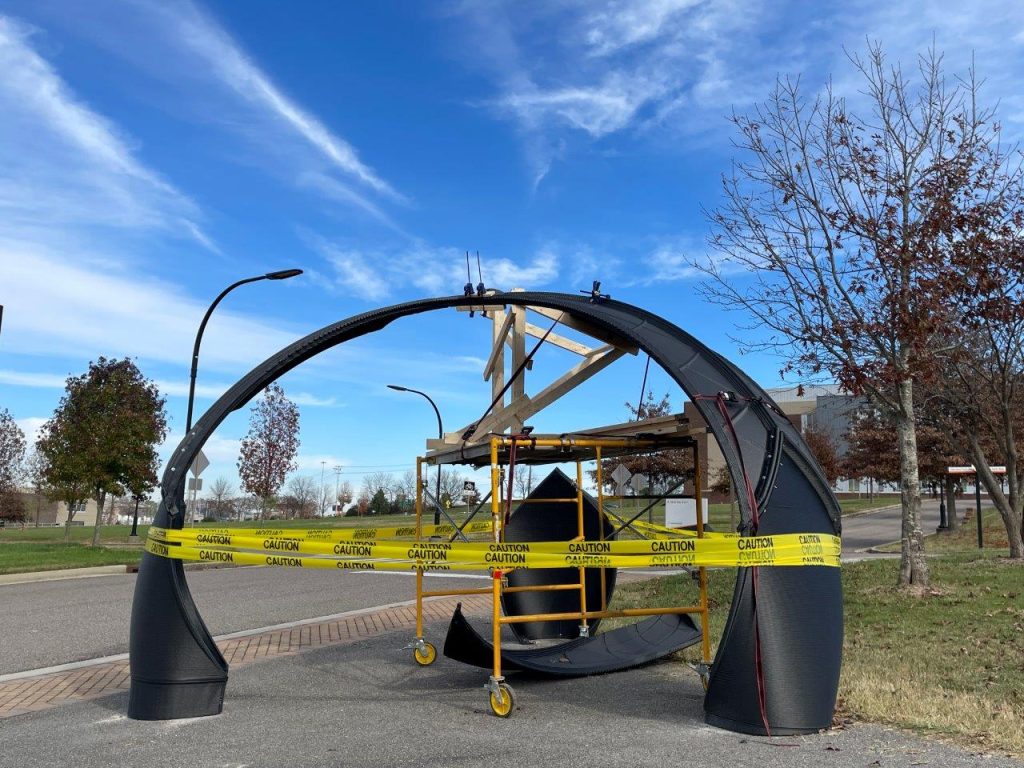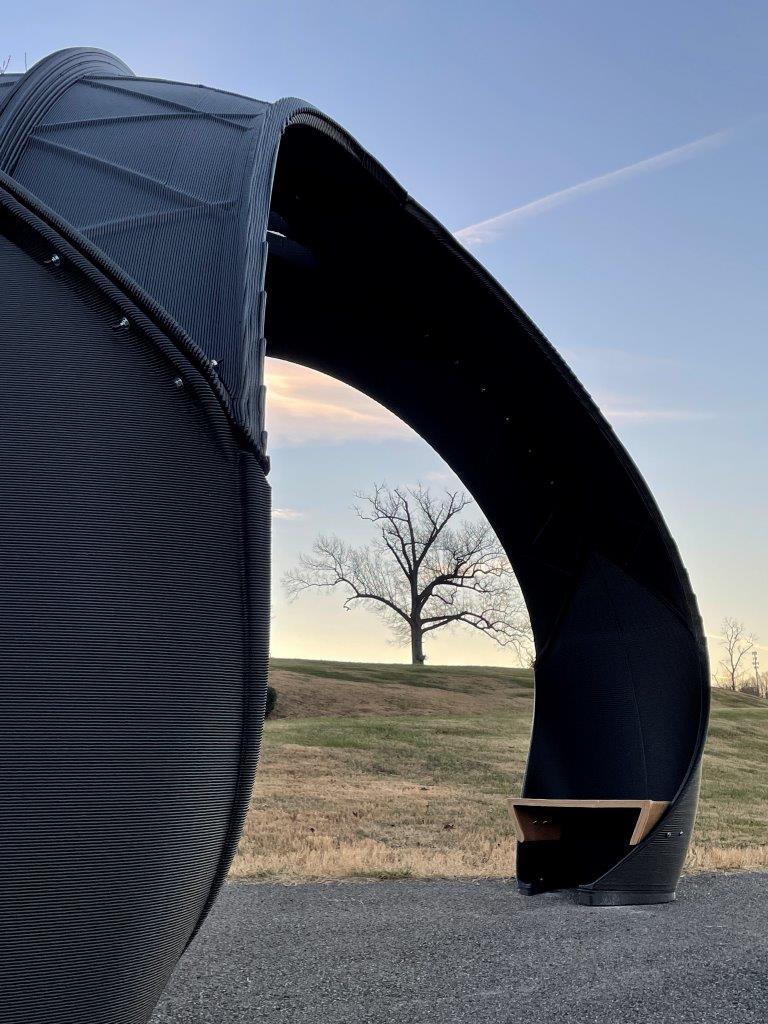 Students from University of Tennessee are learning about additive manufacturing/advanced materials and working with robotics experts, in addition to the knowledge gained through cooperating with a community group and building a large-scale construction. The pavilion's slender, double-curved arches and integrated seating are only possible thanks to additive printing.
"One of the innovations of the project is the use of the thinnest possible structural shell, only about 5/8", said Rose, who is also the director of the Centre for Smart Structures at the college. The single-bead, thin-shell construction is made from recycled and recyclable ABS reinforced with carbon fiber. Although the pavilion will only weigh around 1,400 pounds, it will still be extremely durable and solid. It will span 15 feet and provide three dining areas.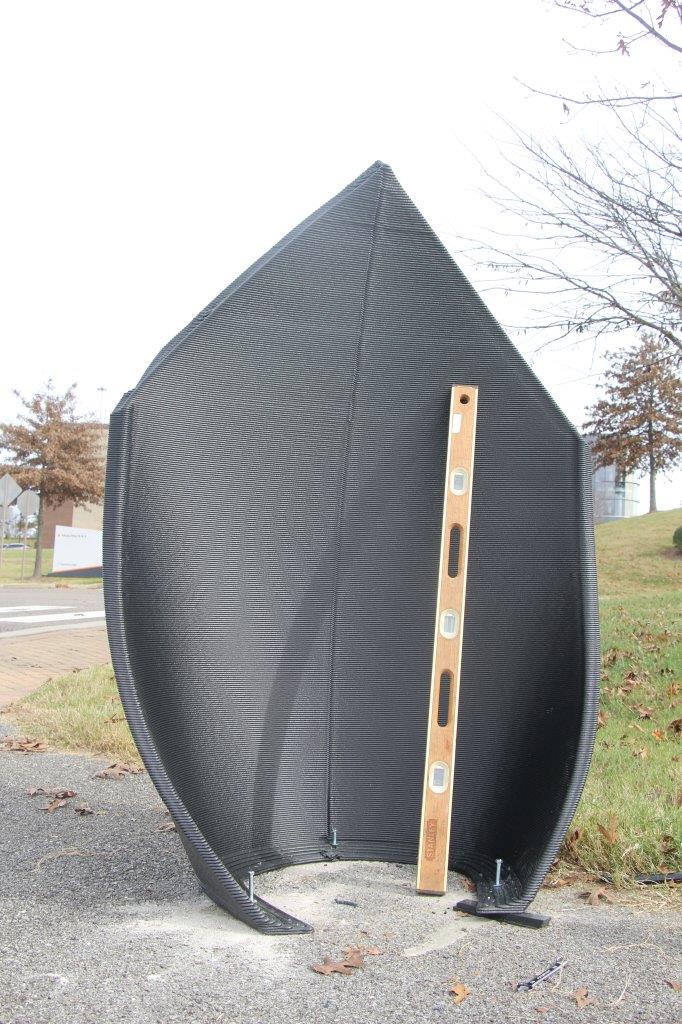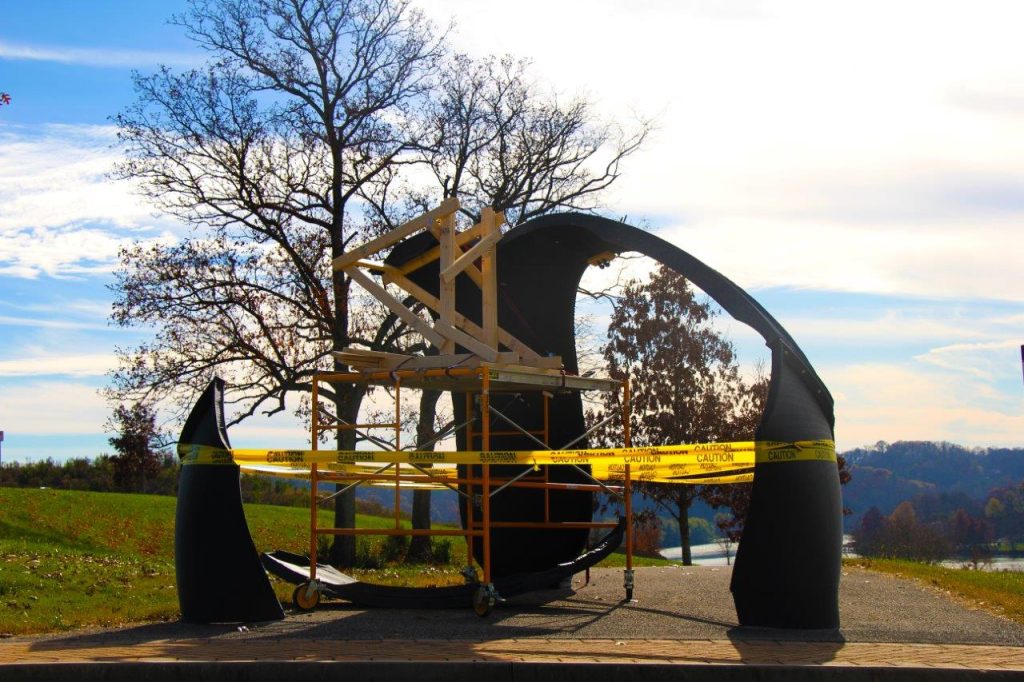 "This student project is the latest in a series of built projects exploring the architectural applications of large-scale additive manufacturing in partnership with the regional innovators of this emerging technology," Rose said. "This design/build project is providing hands-on experience and mutually beneficial learning outcomes for the students, who are working with engineers at our local industry partner, Loci Robotics."
Loci Robotics is producing the Trillium pavilion. The pavilion will be placed along the main access path to Cherokee Farm Park Greenway. This position is visible and accessible to park visitors as well as researchers at the campus's Institute for Advanced Materials and Manufacturing and other facilities, and it is near a new UT transport station.
Trillium pavilion is a collaboration of the Institute for Smart Structures and UT Research Park, Cherokee Farm, UT Office of Research, Innovation, and Economic Development, and East Tennessee Chapter of American Institute of Architects.