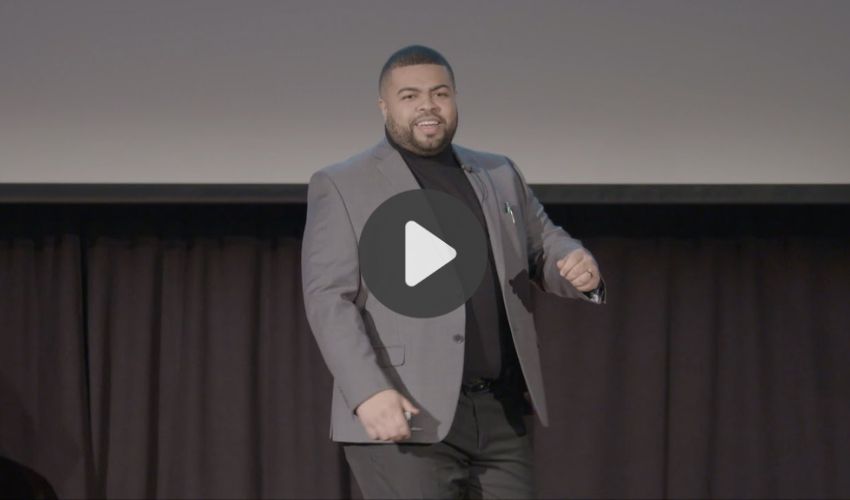 It is once again Sunday, which means it is time for the week's top 5 3D printing videos! This week's content features another edition of the Talk3D series with Ramon Pastor, a Tedx discussion on the opportunity of additive manufacturing in the future of construction, a look behind the scenes at Massivit's headquarters and an exploration in how 3D printing is shaping the environment for the better! Watch the videos to find out about the most recent and relevant news in 3D printing. As always, I wish you a happy Sunday!
Top 1: Future of Construction: 3D Printing is the Future of Construction
This TEDx presentation explores how 3D printing can transform the construction industry by overcoming the limitations of conventional methods. He highlights some of the disadvantages of conventional methods, including their inefficiency, high labor intensity, wastefulness, and cost. The 3D printed alternative is shown to be more sustainable, affordable and customizable. The TEDx presentation provides an overview on 3D printing for construction. It highlights its benefits and shows examples of completed houses. Learn more about 3D printing's potential to revolutionize the construction industry by watching his inspirational talk.
Top 2: Taking a Behind the Scenes Look at Massivit's Headquarters
The 3Dnatives' team went to Tel Aviv, Israel to visit the headquarters of Massivit, as well as their R&D and Integration hall. Erez Zimerman gave us a brief overview of the company's main milestones. Additionally, with Avi Cohen, VP Global Sales & Marketing, we went in-depth on the two Massivit technologies, GDP, or Gel Dispensing Printing, and the new one launched in 2022, CIM, Cast In Motion.
Top 3: An Interview with the President of IAM3DHUB
In our exclusive Talk3D interview, we spoke with Ramón Pastor, President of IAM3DHUB and General Manager of Metal 3D Printing at HP. Gain insights into the hub's operations, its significant role in the additive manufacturing (AM) market, and more. Don't miss this engaging conversation with Ramon Pastor – watch the interview below!
Top 4: An in-depth look at how 3D printing helps the environment
Learn how 3D printing has revolutionized environmental conservation. See how 3D printing reduces waste and emissions while promoting sustainable living. 3D printing is used to create innovative products. From biodegradable items to recycling plastic, see it in action. Discover eco-friendly homes and fashion. View the video below and experience this journey to a greener, more sustainable future.
Top 4: "Massive" Additive Manufacturing With Titomic
In the video below, Titomic Limited – a company that specializes in metal fabrication by using high pressure cold spray technology – introduces their TKF 1000. The system features a build plate of 1 cubic meter and can build large parts with high performance in just minutes or hours.
What did you think about the TEDx presentation on the future construction? Let us know in a comment below or on our LinkedIn, Facebook, and Twitter pages! Don't forget to sign up for our free weekly Newsletter here, the latest 3D printing news straight to your inbox! You can also find all our videos on our YouTube channel.
*Cover photo credits: TEDx