As you drive down Evergreen's residential street, you wouldn't know there was a thriving manufacturing operation operating from one of the houses. The driveway only has a couple of signs to indicate it.
Lifelong Evergreen resident Troy Schweigert has known a thing or two about "working from home," for years.
Schweigert had already been operating an automotive glass installation and tinting business, Troy's Auto Glass-n-Tint Shop, for over 20 years when got the opportunity to go into the screen-printing business. He jumped at the opportunity and Shirt Shack Screen Printing was born. He had the garage and the skills to do it himself. Now he's been able to supplement his income and lower the toll of the more taxing physical labor on his body.
"Lifting windshields was getting to be too much for my body," Schweigert said.
Schweigert was still there nine years ago. His sales have continued to grow in recent years. Schweigert states that his main clients are local businesses, schools and districts. Kila School District is his most frequent client.
Schweigert knew business was good, but it wasn't until he spoke with his wholesaler recently that he realized that his sales volume was up 60% from just last year.
To be close to his family and provide care for his children, he decided to open a shop in his garage.
Cars were Schweigert's first passion, and when he wasn't working with auto glass, he spent his free time racing, something he did for years before the costs started to pile up. Schweigert now says that he loves camping, when he has the opportunity.
Customers send their designs directly to Schweigert's shop, which he sizes and prints onto plastic stencils. The process is very similar to tinting windshields or windows, which Schweigert has been doing for years before moving into clothing production.
The business can print up to six colors per project — including impressive half-tones — on T-shirts, hoodies and more. You can print almost any design provided you send it in vector format. This allows the design to be scaled down or up, and printed in any colour that is available.
The T-shirts are placed on a rack to make them more taut and then the designs are printed one at a time. Schweigert passes the shirts through the dryer to ensure the colors are set correctly. Then, the process is complete.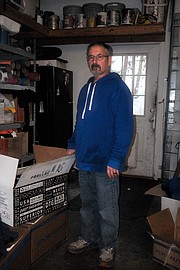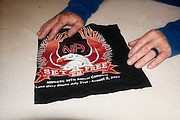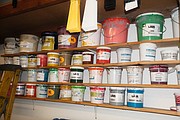 For more information, visit https://shirtshackmtscreenprinting.com/ or call 406-871-1236.