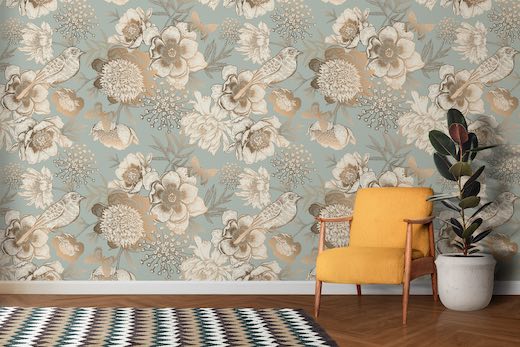 [Rochester, NY] — Kernow North America, a leading provider of innovative print media solutions, is excited to announce its participation in Printing United 2023 (Atlanta, October 18-20, Booth B12092). This year, Kernow North America will be making a significant impact by launching a variety of new cutting-edge products, including its remarkable printable wallpaper range and the ground-breaking ECO PRO Lite—a synthetic media made with 40% less plastic.
Printing United has always been a platform for industry leaders to introduce the latest advancements in the field, and Kernow North America's presence is no exception. Visitors to the Kernow North America booth can expect an immersive experience, where they will witness first-hand the capabilities and advantages of the KernowJet Interiors range. These printable non-woven wallpapers and décor products offer a seamless blend of creativity and functionality, ideal for interior designers, architects, and print professionals seeking to transform spaces with stunning visuals.
Additionally, Kernow North America is proud to feature ECO PRO Lite, a testament to its commitment to sustainability. This ground-breaking synthetic media is engineered with a remarkable 40% reduction in plastic content, significantly reducing its environmental footprint while maintaining superior print quality. Printers and businesses that prioritize eco-conscious choices will find ECO PRO Lite to be a game-changer in their sustainability efforts.
Kernow North America Printing United 2023 Highlights:
KenrowPrint ECO PRO Lite – a suite of sustainable synthetic media made with 40% less plastic, available in six thicknesses ranging from 5 mil to 14 mil
KernowJet Interiors: Printable non-woven wallpapers – in five unique finishes including Bright Gold, Textured Pearl, Smooth Pearl, Smooth Cream Adhesive and a 100% Recyclable option
KernowJet Latex & UV: Blockout PP – Double side printable 100% Polypropylene lightproof film with excellent opacity and high color brilliance
KernowJet Interiors: Vitrum – Eco-friendly 100% Glass fibre product, with energy saving and acoustic properties
"We are thrilled to be part of Printing United 2023 and to have the opportunity to showcase our latest innovations," said Bosy Colak, President at Kernow North America. "Our printable wallpaper range and ECO PRO Lite represent the culmination of extensive research, development, and a deep commitment to meeting the evolving needs of our industry. We invite attendees to visit our booth B12092 and discover how these products can elevate their printing and design projects."
Visit Kernow North America at Printing United 2023 to explore the future of printing solutions. Their expert team will be on hand to provide insights, answer questions, and demonstrate the exceptional capabilities of KernowJet Interiors and KernowPrint ECO PRO Lite. Together, let's embrace innovation, sustainability, and the limitless possibilities of print.
For more information about Kernow North America and its products, please visit www.kernowcoatings.com.