As children, many of us loved big construction machinery. Once we were older, it was not cool to stare at the diggers or bulldozers in awe. [Ivan Miranda] He still loves the big rigs and has built a huge 3D printed excavator which looks great.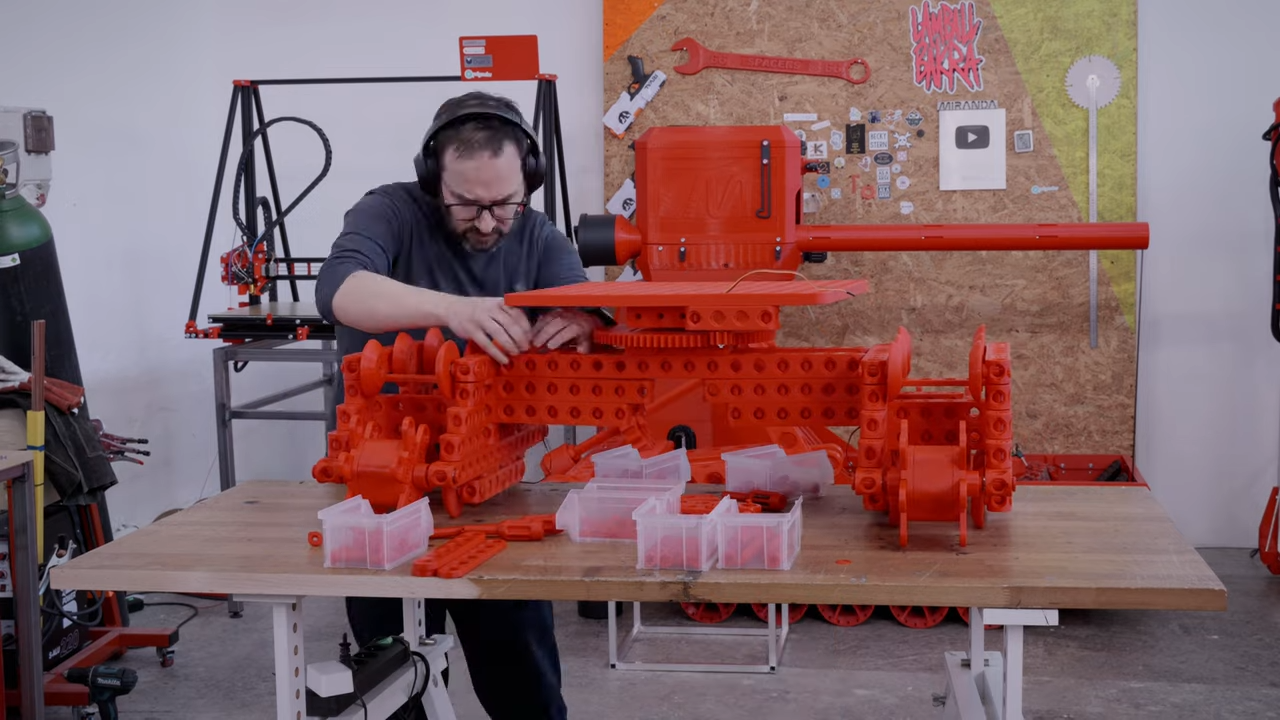 The building depends on [Ivan]'s giant 3D-printed Lego-like assembly kit. This allows him to simply attach a number of plastic girders in order to build the excavator's key components, including the base. Linear actuators control the digger arm. [Ivan's] My own design that uses servos, threaded rod and hydraulics to accomplish the task. They're not as cool as hydraulics or pneumatics, but they get the job done well. Propulsion [Ivan] built a tracked drive system again using his unique Lego-like blocks. While the tracks were not easy to put together, they greatly increased the excavators Awesomeness Quotient.
It is slow and fragile overall. It's not quite ready for hardcore digging tasks. In reality, it's serving as a test bed for [Ivan]'s 3D-printed building blocks that get better every time we see them. Video after the break.