R.R. Donnelley & Sons (RRD) announced at PACK EXPO Las Vegas its expanded partnership with EFI, marking not only extended capabilities for RRD but also an extension of digital printing applications into corrugated packaging.
---
---
RRD's packaging facility in Milwaukee has an EFI Nozomi C18000+ single-pass inkjet digital printer. The press is expected to be operational this fall. It allows the packaging and printing powerhouse to cut time-to market by 25%, increase color and design options and prioritize sustainability for large-format prints of a variety different substrate sizes while delivering consistent quality.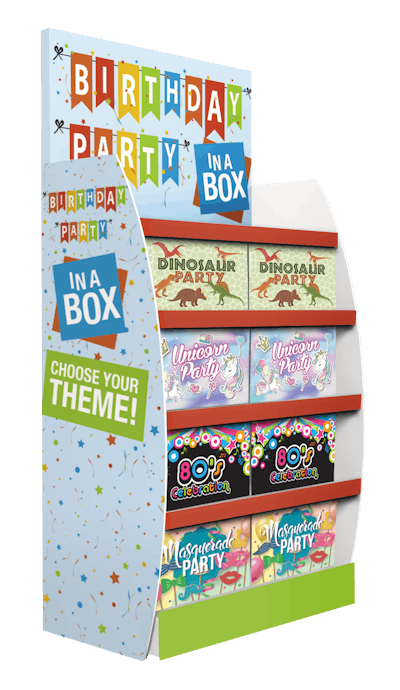 The Nozomi press C18000 Plus will produce high volumes at speeds up to five times faster than superwide format scanners. Ken Hanulec is vice president of EFI's marketing. He says that the single-pass technology allows for up to 1,000 unique board prints per hour.
Moving forward is based on sustainability
Digital printing has always been driven by sustainability. "There's a lot less waste when you're printing what you need, where you need it, when you need it," Hanulec says. "There's a lot less waste when you're printing very targeted, relevant messaging."
RRD's 2023 (Un-)Packaging Reality Report shows that 90% of packaging and brand decision makers agree with the statement that sustainability is an important factor in making packaging and label choices. RRD is focused on supporting its clients' sustainability efforts through reduced energy, emissions, and waste. Its installation on the Nozomi press C18000 plus allows for an overall reduction of its carbon footprint thanks to the sustainable UV LED inks. This also leads to more reliable printing, reduced waste and a 4X energy reduction compared to other digital printers.
"Our technology leverages UV inks and UV LED curing, which uses about 25% less energy than any of the traditional curing technologies that exist out there," Hanulec says. "Most other technologies leverage heat, and there's a lot of energy required to make a heat source."
There's also very little water involved in the process of digitally printed corrugated packaging, Hanulec notes. "There's zero water waste associated with our technology," he says. 
Drivers of corrugated packaging
Though RRD will use the press for a variety of retail signage and displays, Hanulec emphasizes the company's expanded application into corrugated packaging, driven by other market influences around e-commerce—namely, on-box advertising and Amazon's SOIC (ships in own container) packaging guidelines.
"When you and I go home after this trip, most likely there's going to be either an unopened Amazon box or an open box in the garage that you're going to throw away and take to the dump. It's a brown box with a black swoosh on it," Hanulec comments. "That should be an extension of the brand or the contents that are inside that box, or it should be an advertising platform that could be 100 times bigger than Facebook and Google and everything combined, based on how many boxes are consumed."
---
---
The trend of on-box advertising has emerged as a result of the e-commerce. SIOC is yet another. "People don't want to have all this waste of a box inside a box inside a box," Hanulec says, pointing to digital printing's role in enabling SIOC-capable boxes that will reduce material consumption. "With the ships in own container, you buy something and it comes in that external box, and they're beautifully decorated and branded and it looks wonderful."
Expanded capabilities
The press can also print up to six colours and run continuously, without the need to stop printing for reloading. The new addition supports RRD's ability to provide high-quality results in retail signage and displays made from boards and corrugated to poly-based substrates.
"Our commitment to providing exceptional service to our clients includes investing in new technology that delivers value and exceeds expectations," says Lisa Pruett, president of packaging and labels solutions at RRD. "As we continue to evaluate the evolving market, we're leveraging innovation to expand our capabilities in the areas that matter most to our clients: increasing speed-to-market, providing sustainable printing solutions, and creating cost savings."
The new press, which uses advanced printing technology, allows for inks to not crack even when bent or folded. It also offers a wide range of media and processes that are fast and accurate. The UV LED inks used in the Nozomi C18000 Plus press maximize color and design options available to RRD's clients.
Hanulec explains that a number of factors led to the price parity achieved for this digital printer. "Any time you have change in just about anything, there has to be an economic argument. And the economics now dictate—with the speed of the printers, with the cost of all the technology, including the ink print heads, the ink—it now rivals the cost of the old way of doing it," he says. "If you have economic parity and then you layer in those benefits of sustainability, e-commerce, print what you want when you want, where you want it, you've got a value driver to convert a market from analog to digital."