Welcome to Thomas Insights — every day, we publish the latest news and analysis to keep our readers up to date on what's happening in industry. Sign up here to get the day's top stories delivered straight to your inbox.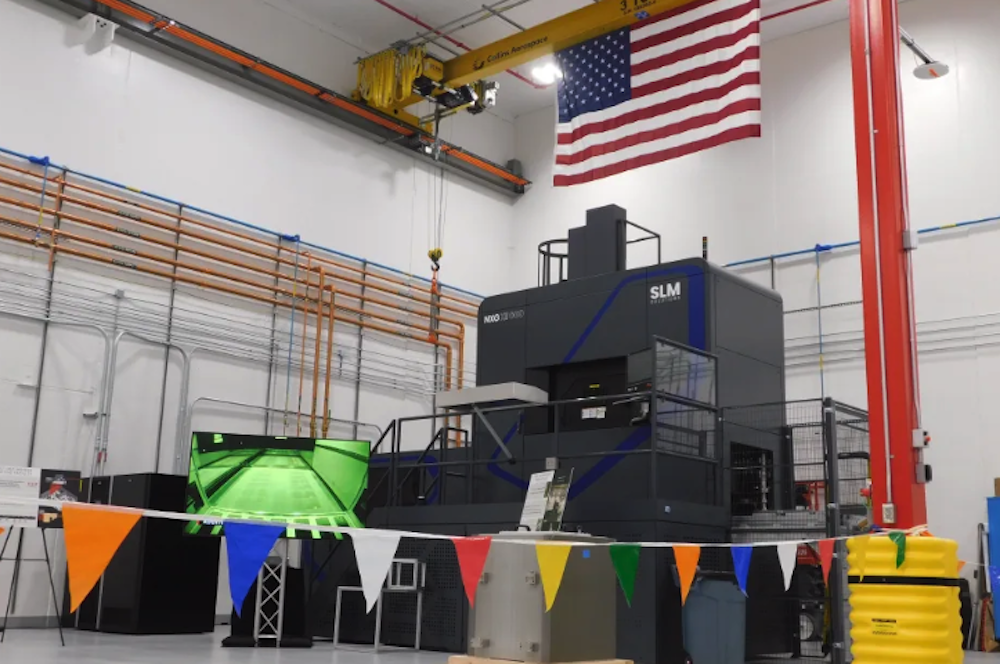 A major aerospace and defence supplier in central Iowa has unveiled an impressive multi-million-dollar 3D printing facility.
Collins Aerospace, a subsidiary of RTX — the defense giant formerly known as Raytheon — said the $14 million expansion project in West Des Moines added 9,000 square feet of space that will be able to house "several" state-of-the-art metal 3D printers and dramatically increase the campus' overall additive manufacturing capabilities.
Collins officials have said that the first printer to be installed in the expansion offers a build capacity eight times greater than what is currently available at the West Des Moines location. The system will enable Collins to explore the possibilities of printing engine components that it currently produces in Iowa for both commercial and military aircraft.
Officials stated that 3D printing can help Collins reduce the complexity of its parts, their cost, weight and lead time, as well as alleviate pressures on the supply chain and curb emissions in a broader aerospace supply chains. According to The Des Moines Register the company has acknowledged that there is not much of an impact on the number of jobs created by the expansion. Collins' current additive manufacturing operations employ 11 workers in Iowa, and a single person can reportedly manage the newest printer.
The National Aerospace and Defense Contractors Program's accreditation program has accredited the West Des Moines Plant as one of eight U.S. facilities certified for additive manufacture.

Image Credit: Collins Aerospace
Industry Trends has more to offer