The news that two former R.R. The closure of two former R.R. Donnelley printing facilities in Lancaster County this year marks another chapter in the story of a long-standing local employer.
These plants, and the larger Donnelley firm, employed thousands of county residents over a period of more than 60 years. 
LancasterOnline archives.| LancasterOnline archives.
In Chicago, 1864, the R.R. original was established. Donnelley & Sons Co. printing plant was destroyed in the Great Chicago Fire of 1871. Donnelley, however, had reestablished itself as a major player within printing by the turn of the 20th Century. He produced everything from encyclopedias, magazines, and promotional literature for Ford Model T.
In the mid-century, the company was the largest printing house in America, and had purchased and built plants in many states.
Donnelley arrived in Lancaster County for the first time in 1958. He purchased the Lancaster Fairgrounds tract that ran alongside Harrisburg Pike.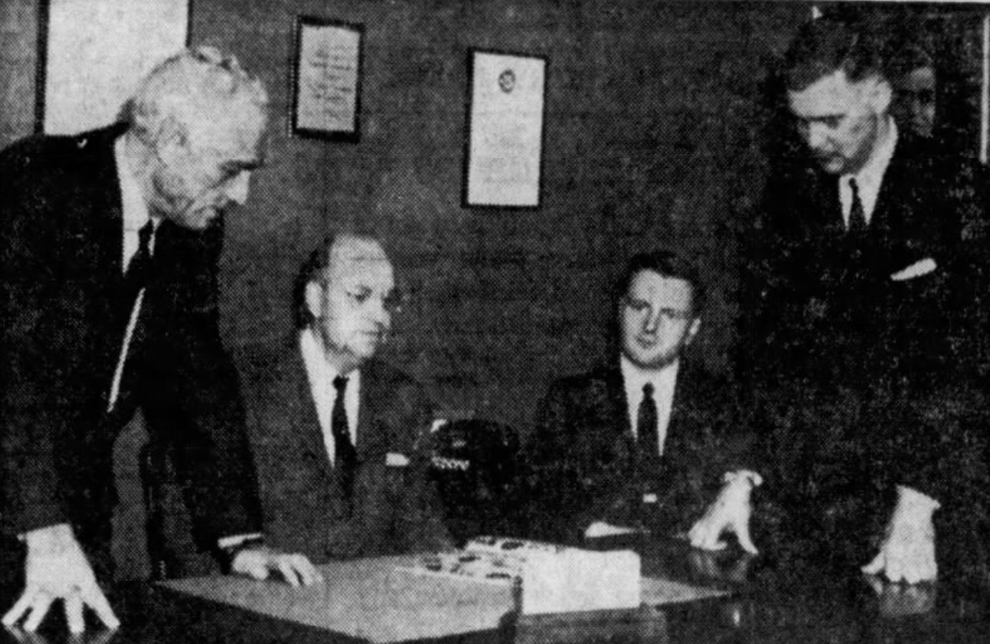 The next year, Donnelley purchased the Rudisill and Co. printing plant at Prince and Chestnut streets in Lancaster city – the current location of Pennsylvania College of Art & Design. Rudisill has been in operation in the area since 1939.
Even though Rudisill continued to operate, the company was already looking for a new facility.
According to rumors, the Harrisburg Pike tract could be slated for a new Donnelley print plant that would produce Life magazine. However, the plant was constructed in Connecticut during 1960, when the Lancaster County tract was still empty.

1962 saw Donnelley purchase the Cal-Dak plant at Steel Way. This plant had been producing household goods like step stools and barbecue grills. Most of the operations from the downtown plant were relocated at Steel Way.
Nearly a decade after the announcement, Donnelley said plans to finally build a printing plant on Harrisburg Pike. According to the contract with Western Electric, the primary purpose of the printing plant will be to print phone books in the eastern United States.
This plant was established in 1972, 14 year after Donnelley acquired the Lancaster Fairgrounds.
1979: Donnelley purchased the Schick plant in Greenfield Road. This former Schick plant made hairdryers and razors.
Six years later, Donnelley announced plans of a huge expansion at Harrisburg Pike, doubling its size. The new facilities were scheduled to open in May 1986. They would be used primarily to produce color mail-order catalogues for retail business.
Despite the fact that there was less demand for products such a TV Guide or phone book, Donnelley was able expand catalog production in the late 1990s to early 2000s. In this time, Donnelley printed catalogs for the likes. Nordstrom, Williams-Sonoma, Bloomingdale's, Eddie Bauer and Kohl's.
Over the years, Donnelley Printing grew to include Donnelley Financial and GeoSystems. These were both local companies that operated on Steel Way and Horseshoe Road.
GeoSystems achieved great success with MapQuest's online mapping service. AmericaOnline purchased it in 2000 for $1.1billion.
Longstanding printing facilities fared poorly in the new millennium. Numerous rounds of staff reductions were necessary as the demand for magazines and catalogs declined.
In 2016, Donnelley merged the two plants with LSC Communications, a new company based in Chicago.
LSC was unable to make a profit over the next three-years and filed for bankruptcy on April 2020. Atlas Holdings purchased LSC in December that year.