[Jack]'s design for a 3D-printable foaming nozzle works by mixing air with a fluid like liquid soap or hand sanitizer. The mixture is forced through layers of fine mesh sieve, and finally out of the end when the bottle is squeezed. The nozzle is not moving but has an interesting structure that makes this possible.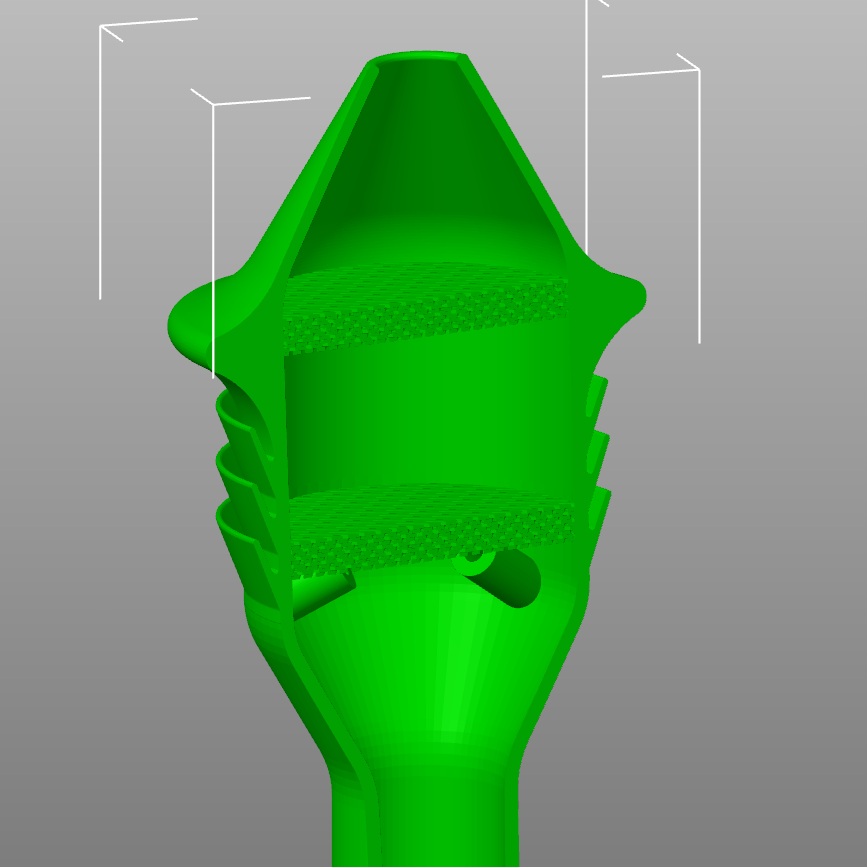 To create a foam from liquid soap, you need roughly one part of soap and nine parts of air. The idea is that the resulting foam makes more efficient use of the liquid soap compared to dispensing an un-lathered goop directly onto one's hands.
The coolest part is the fact that the printer creates the fine mesh inside the nozzle by stretching multiple layers across the open span inside the model. This technique is similar to the one used to create bristles for 3D-printed brush.
Although this type of thing will require a little expert tweaking in order to get the best possible results, it shows the basic principles of how filament printing works. It is possible to achieve results impossible anywhere else once you understand the process. Here are a few more examples of that: printing only a wall's infill to allow airflow, manipulating "vase mode" to create volumes with structural ribs, and embedding a fine fabric mesh (like tulle) as either a fan filter or wearable and flexible armor. Everything's got edge cases, and clever people can do some pretty neat things with them (when access isn't restricted, that is.)